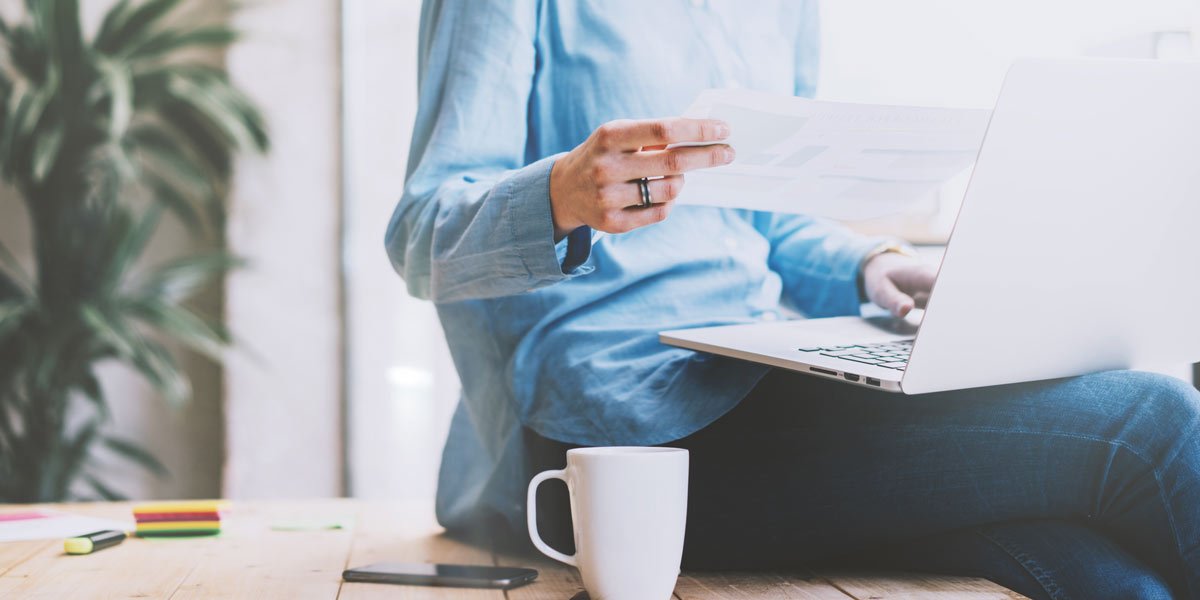 NOVANYM'S GUIDE TO




BRANDABLE DOMAINS
At Novanym, we pride ourselves on being able to provide our customers with the best brand names and accompanying .com domains, helping them get their businesses started. We've talked elsewhere about the importance of a .com domain extension for SEO purposes, but choosing a domain name with SEO value is just as crucial. In particular, brandable domains are equally beneficial for giving your business a unique name that will set it apart from the competition and offer significant benefits to the SEO value of your website. 
What goes into creating a brandable domain name?
Does a domain name matter for SEO?
What are brandable domains?
Brandable domain names are web addresses which have been created and registered, but are not yet used as company websites. These domain names have been designed with distinctiveness, catchiness, and imagination in mind, ready to be adopted by a suitable brand. Most crucially, it already exists, even though its namesake business doesn't.
Choosing an off-the-shelf name like this flips the branding process on its head, offering a potential shortcut for companies who have a brilliant idea, but are struggling to find that elusive great new name. Our distinctive, expertly-created, and SEO-friendly brandable domain names are waiting to be adopted and put to good use by businesses.

What goes into creating a good brandable domain name? 
The best brandable business names have many facets which can make them successful. Here are some of their key features:
Generally, they're short. It makes them more memorable and "sticky"—think Google, Kodak, Accenture, or Lenovo.

They're also easy to read and say. There's always room for creativity, but it should be evident to all readers how a brandable name would be pronounced. After all, how can a business grow through word-of-mouth if customers can't even pronounce it?

Ideally, a brandable name will provide a clue to what the business does, whether that relates to the sector in which it operates, the services or products it provides, or its personality. So a

cutting-edge tech business name

should sound and look exciting and modern, whilst a

music-focused company name

might be more playful or informal.

A brandable domain should be different, but not too different. While they don't have to be rational, they

do

have to be credible—anything too awkward, silly, or plain bizarre isn't a good idea. You'll want to have a good answer when someone asks where your business name came from. Novanym, for example, is an invented word, but is rooted in Greek and Latin word elements relating to 'new' and 'name'.

Does a domain matter for SEO?
In a word, yes. Although it's generally perceived that keywords are the be-all and end-all of SEO, there's a lot more to creating a brandable domain than simply shoehorning them into the name of your business and its accompanying web address. It might be important for your business to show up when people search for "super cheap widgets", but buying the domain "supercheapwidgets.com" is no basis for building a brand. Domains like these are neither distinctive, engaging, nor brandable, and simply come across as blah names.
Not only that, but in recent years, Google has looked poorly upon branded domains which seem to have been done purely in the interest of improving rankings, whether or not the business's intentions were good. To make the most of your SEO, domain names need to lead to informative websites, which are full of content relevant to what your company does. Structuring your site's URLs in an easy-to-follow way, and optimising the content which sits on them is what offers the most significant SEO benefits.
The SEO value of your domain name will also depend on the click through rate (CTR) of your website—that means the proportion of people who will click a link to the site after seeing it. As the visibility of your brand in the wider world increases, using a brandable domain will go some way to achieving a high CTR, as web users will see your web address, remember your brand, and visit your site, which in turn boosts your domain's SEO. But names can have multiple connotations, and one benefit of brandable domains is that you can choose a name which resonates with you and your industry.
Today there are also more domain endings to choose from than ever before, from country domains like .us or .uk to trendy .ly or .io domains, and even the new breed of 'not com' domains like .pizza or .ninja. But if you want your domain to be truly brandable, go with the .com. The world has had 30 years to get used to it and it is still king of the domains. 
Picking a brandable domain
Need somewhere to start when it comes to looking for the perfect brandable domain for your business? Here are some helpful tips.
1. Don't forget branding basics
Look for names that are short or succinct and focus on the number of syllables, not just letter count. Test any contenders for pronounceability by saying them out loud. Even if it's a made-up or unusually-spelled version of a dictionary word, it should still obey some basic orthographic rules where letters are paired, sequenced or grouped in conventional ways.
2. Make sure it's distinctive
Avoid choosing a name that feels comfortable simply because it's similar to a competitor or the leader in your field. Don't follow trends—a name that's pretty much the same as everyone else's, or a subtle re-working of a familiar type of name, is never going to be an effective brand name.
3. Don't worry too much about making sense
Don't try to be logical or rational. Brandable names don't have to spell out what you do. People are very comfortable with brand names that don't immediately make literal sense, so focus on tone, feelings or emotions, not facts and features. Names can sound techy or traditional, they can convey authority, fun or precision—all without spelling anything out. Trust your instincts and go for a name that resonates with you, and that will make a connection with your audience.
4. Look to your brand's future
Don't restrict yourself by being too specific. When it comes to brandable names, being slightly vague is not a weakness. Over time, businesses can and do evolve, responding to opportunities and developing strengths that were not apparent from day one.
Google's name originally evoked the millions of search results they could find—now it alludes to the millions of things the company does. If the company had been named The Internet Search Engine, it wouldn't have been able to expand into the all-round tech goliath it is today. So avoid being too specific. Instead, concentrate on characteristics that will never change, like your business's personality, attitude or approach, and use your name to drop a hint or two.
5. Run a few quick checks
If you've found a brandable domain, and are considering adopting it as your business name, run a few quick checks before you purchase it. First, Google it. Don't expect the domain to be totally unique, but make sure there are no other relevant businesses using the same name or something very close to it.
Next, run a trademark check in the relevant markets of your chosen category, but remember to be realistic. There will almost certainly be a vaguely similar name in operation, so don't reject your name unless it's almost identical, or too likely to get confused with an existing registered trademark. If you're unsure, consult a trademark specialist. 
Commonly asked questions
What makes a name brandable? 
A brandable name is more than just an available domain name. It is unique, meaningful, and memorable. There are no fillers in brandable names. No keyword domains. No unimaginative, descriptive business names, and no awkward, clunky or embarrassing ones either. Brandable business names are ones which have the potential to become great brand names.
Why should I choose a brandable name?
When choosing a brand name, people can be tempted to pick a domain based on industry keywords. However, keyword domains actually provide a more difficult foundation from which to build a brand. They might give you a boost in clicks to your site in the short-term but it won't create a meaningful brand connection with your customers. You can, however, build a brand out of a good brandable domain. Brandable domain names are short, imaginative, and give a hint about what your company does, while ensuring that people remember who you are and what you do.
How do I choose a brandable domain name?
When it comes to picking a brandable domain for your company, the choice can be overwhelming. Stick to these points to make sure you pick the best brandable name for your business:
Make sure it sounds like a credible business name.

Avoid following naming trends, as these will date quickly.

Don't take a name that is clunky and strangely or purposefully misspelled.

Don't pick a name based on keyword relevance alone. Your brand name needs to have its own identity and not be bound up in the product or service you offer.

Stick with a .com domain suffix!
How do I buy a brandable domain?
Once you've found a brandable domain name you like, buying it is the easy part. Here at Novanym, all of the brandable domain names we have for sale come with three expertly-designed logos, meaning once you've chosen your brand name, you can hit the ground running and immediately get on with the important work of starting your business.